The cast of Born This Way on A & E Television.
This portrait, signed by the cast, was auctioned off at a fundraiser for the
National Down Syndrome Society.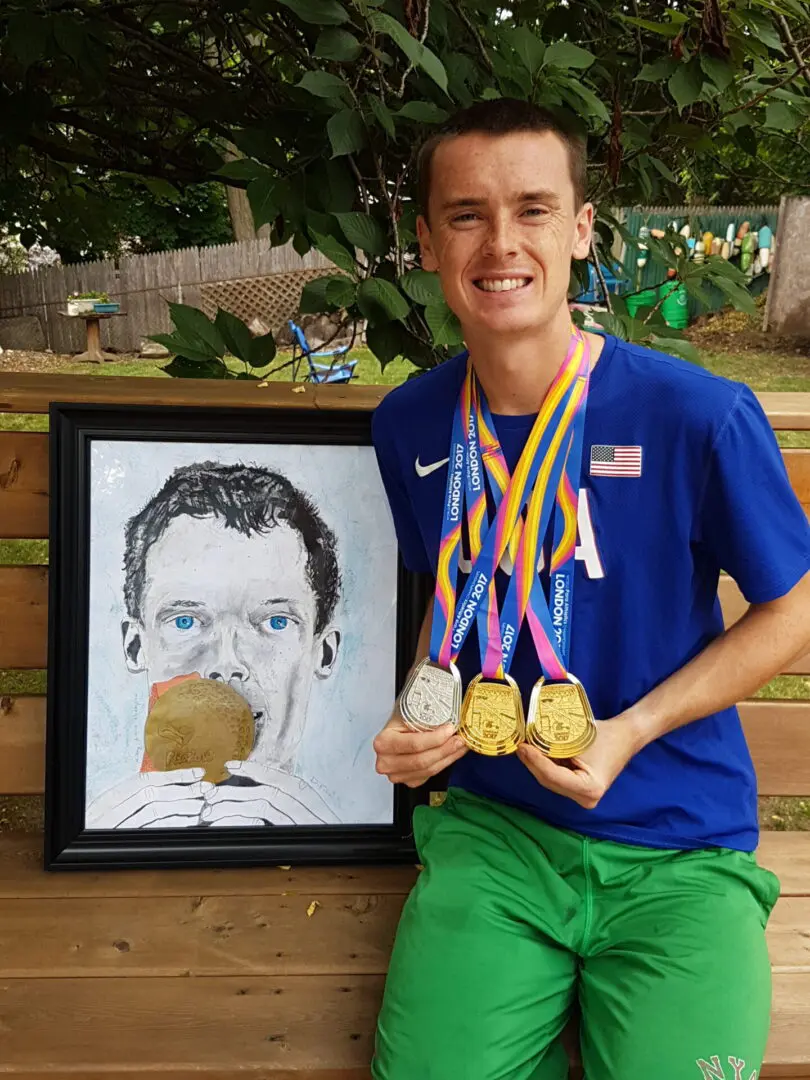 Olympic Gold Medalist Mike has Autism.
To show the beauty and dignity of all people regardless of the nature of their disability.
To honor them by doing their portraits.
To bring them to the public's attention and into the mainstream of public life.
To assist Foundations and Organizations fundraise for people with disabilities.
Celebrity Portraits for Fundraising
Many celebrities contribute to Organizations supporting people with disabilities by using their names and images for fundraising efforts.
A signed Show Who You Are Portrait of the celebrity can be auctioned off at a fundraising event or online with proceeds going to the Organization.
Samples of celebrity portraits can be seen in the Gallery.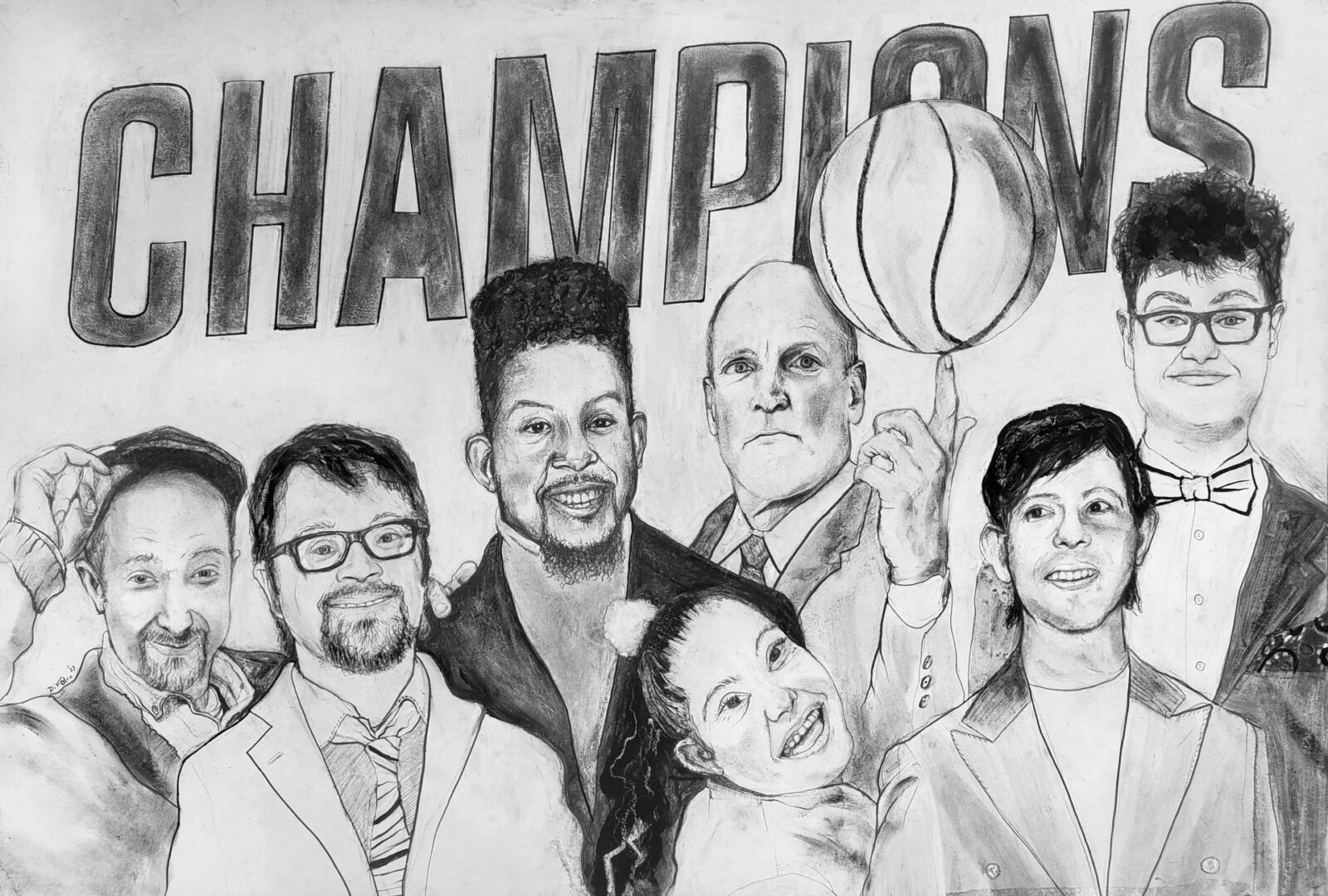 Drawing of Woody Harrelson and the cast of the movie "Champions".
The drawing was auctioned off at a Best Buddies fundraising Gala.